Country subreddits and their choice of words
Globalisation and the internet bring everybody together, but cultural differences between the countries remain. Let's see if we can find some of them in the choice of words of subreddits.
About 660k randomly chosen comments to about 30k submissions from 2013-08 to 2014-07 on /r/australia, /r/canada, /r/china, /r/germany, /r/india, /r/ireland, /r/japan, /r/scotland and /r/unitedkingdom were collected and analysed for frequency of specific words and phrases.
Climate
A classical conversation starter used in small talk is babbling about the weather. So we also start with this packed into one graph with climate, even though they are not the same.
The people in /r/australia seem to be most concerned with this. One could have expected this, since they might feel the consequences of climate change and the ozone hole the most right now.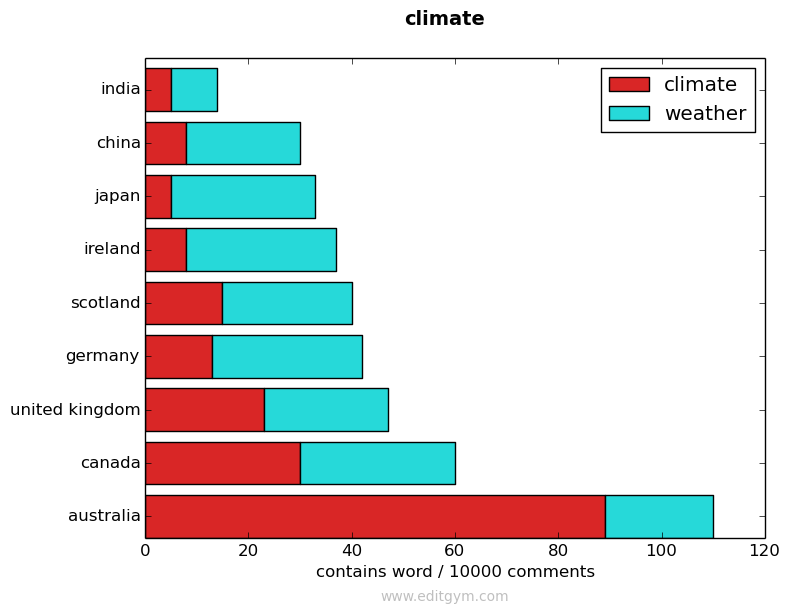 Cursing
Nevertheless they are only on place two regarding the amount of swear words they use. r/china wins this title, while the /r/germany is very civilized in this aspect.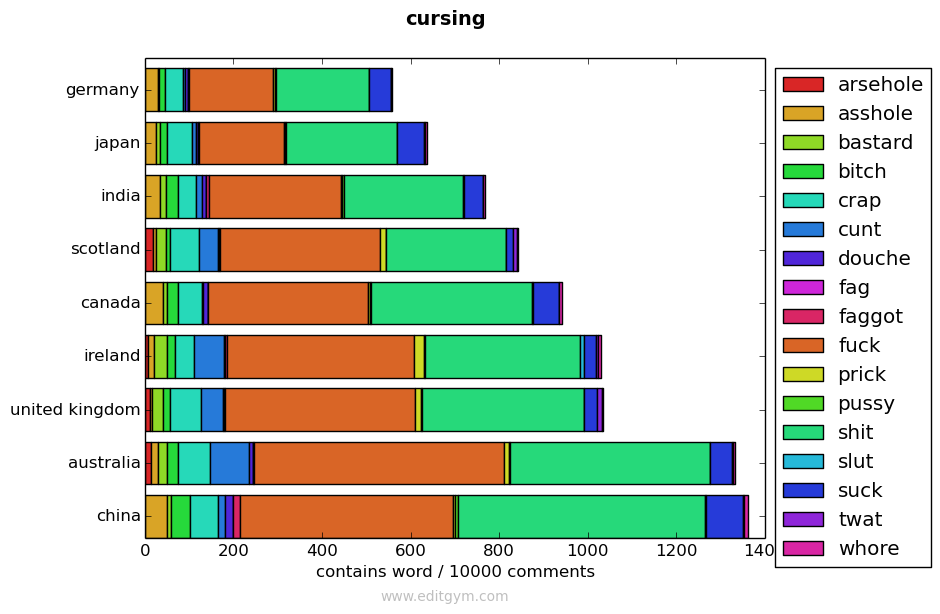 Money
/r/canada and r/australia lead this category,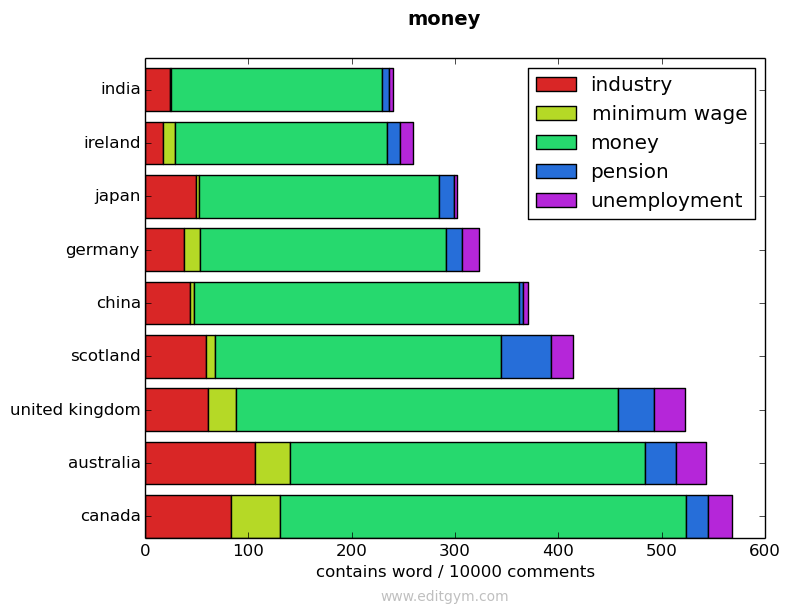 while for example /r/japan seems to have other things to talk about. Perhaps their culture?
Culture
Indeed. Together with the other Asian subreddit and germany they lead here, while r/raustralia talks the least about language and culture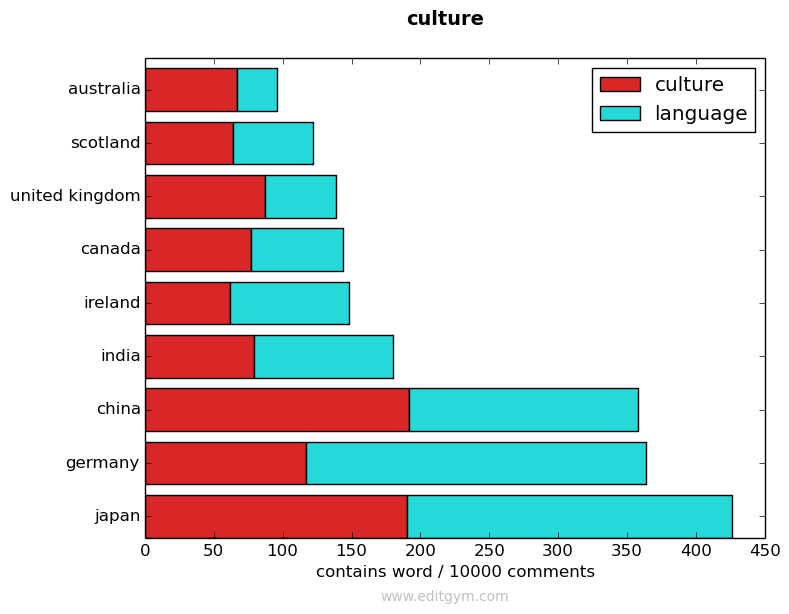 Happiness
Users in /r/germany express their happiness the most. Does it perhaps have something to do with …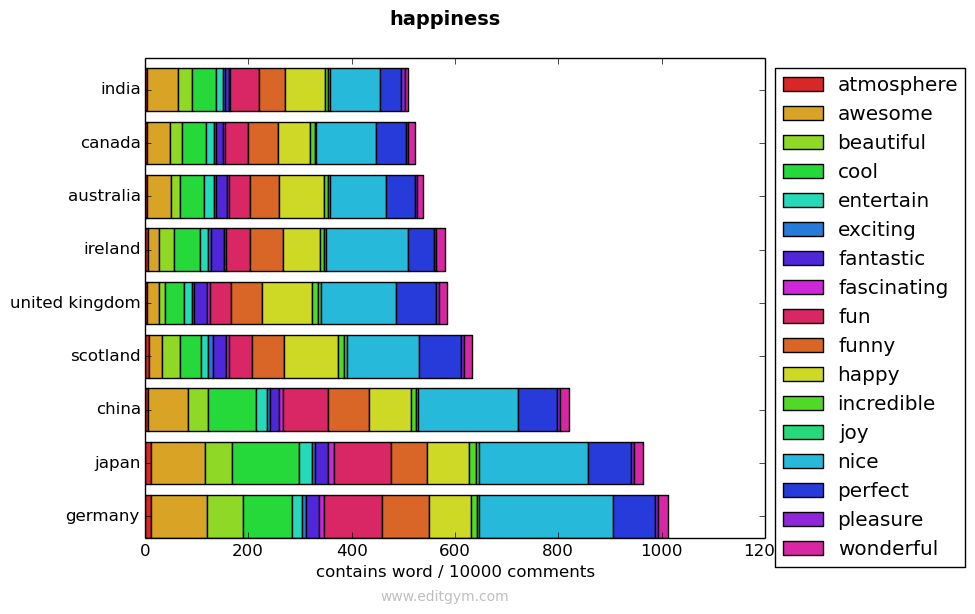 Beer
… their beer? The people in the German subreddit talk about it way more than everybody else.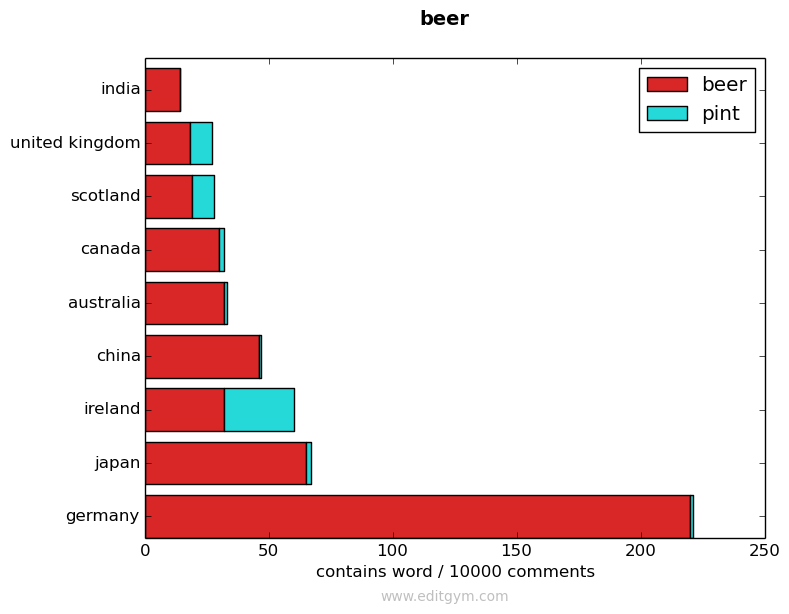 Politeness phrases
Not the british but /r/germany and /r/japan lead here.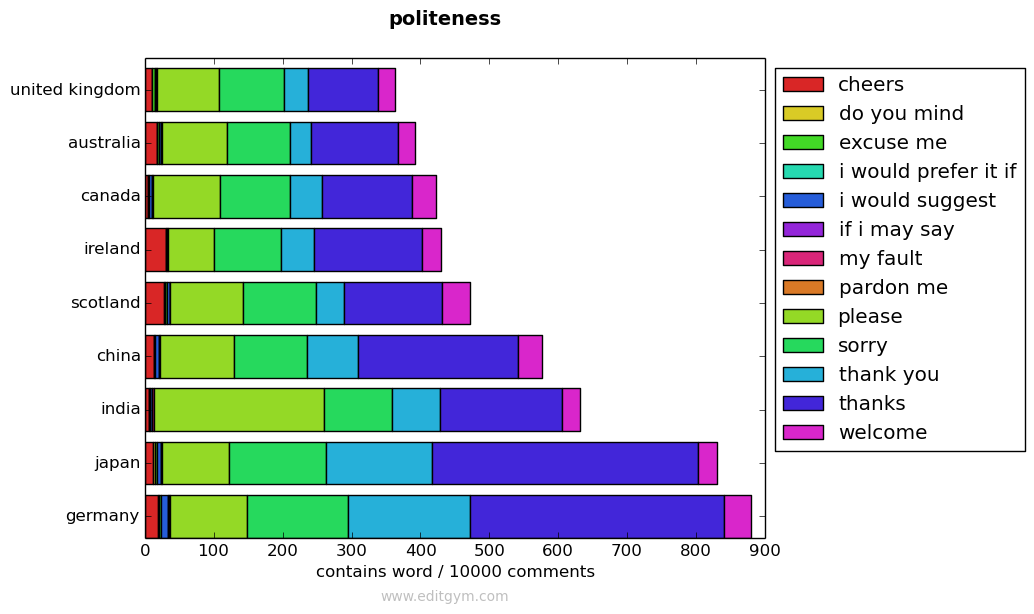 Mutual mentions
/r/japan and /r/china talk a lot about each others countries. Otherwise this graph is quite balanced, except small abnormality like r/canada talking much more about India than vice versa and scotland talking very much about their "container", the UK.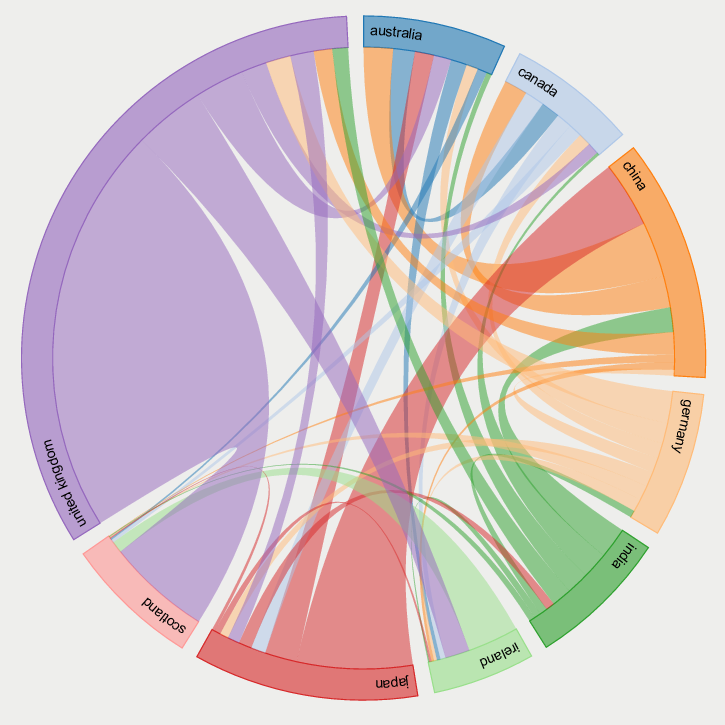 (Click here for the interactive version and an explanation for this diagram type.)
That's it. If you want to you can download the raw data all these diagrams are based on.